This post may contain affiliate links but at NO extra costs to you. For further details, please read my full disclosure policy.
One of my favorite ways to rest is by curling up with a good book. Like movies and music, all genres appeal to me, and I give all my books a shot. There are a few ways I find new books to read: Goodreads, my two book clubs, friends' recommendations, and browsing the internet. My favorite author is Greg Iles, and the books I am most interested in reading are nonfiction books about the Holocaust. 
This post contains affiliate links which means, at NO extra costs to you, I earn a commission from any purchases made. For further details, please read my full disclosure policy.
When Breath Becomes Air
I am still working on Lord of the Flies, and it is difficult for me to become interested in it. So, while I am pushing my way through that read, here is a memoir I've read in the past that I absolutely love.  When Breath Becomes Air by Paul Kalanithi is a read that left a lasting impression on me, and one that I recommend for everyone to read at least once.
Review of #WhenBreathBecomesAir by #PaulKalanithi #bookreviews Click To Tweet
About the book
Taken from the Amazon website:
"At the age of thirty-six, on the verge of completing a decade's worth of training as a neurosurgeon, Paul Kalanithi was diagnosed with stage IV lung cancer. One day he was a doctor treating the dying, and the next he was a patient struggling to live. And just like that, the future he and his wife had imagined evaporated. When Breath Becomes Air chronicles Kalanithi's transformation from a naïve medical student "possessed," as he wrote, "by the question of what, given that all organisms die, makes a virtuous and meaningful life" into a neurosurgeon at Stanford working in the brain, the most critical place for human identity, and finally into a patient and new father confronting his own mortality.
What makes life worth living in the face of death? What do you do when the future, no longer a ladder toward your goals in life, flattens out into a perpetual present? What does it mean to have a child, to nurture a new life as another fades away? These are some of the questions Kalanithi wrestles with in this profoundly moving, exquisitely observed memoir.
Paul Kalanithi died in March 2015, while working on this book, yet his words live on as a guide and a gift to us all. "I began to realize that coming face to face with my own mortality, in a sense, had changed nothing and everything," he wrote. "Seven words from Samuel Beckett began to repeat in my head: 'I can't go on. I'll go on.'" When Breath Becomes Air is an unforgettable, life-affirming reflection on the challenge of facing death and on the relationship between doctor and patient, from a brilliant writer who became both."
About the Author
Taken from the Amazon website:
"PAUL KALANITHI was a neurosurgeon and writer. He graduated from Stanford with a B.A. and M.A. in English literature and a B.A. in human biology. He earned an M.Phil in the history and philosophy of science and medicine from Cambridge and graduated cum laude from the Yale School of Medicine, where he was inducted into the Alpha Omega Alpha national medical honor society. He returned to Stanford to complete his residency training in neurological surgery and a postdoctoral fellowship in neuroscience, and received the American Academy of Neurological Surgery's highest award for resident research. He died in March 2015. He is survived by his family, including his wife Lucy, and their daughter Elizabeth Acadia."
Visit Paul Kalanithi's author page on Amazon.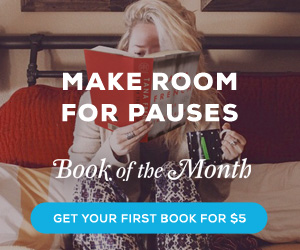 My Review
Paul Kalanithi's memoir is a mesmerizing piece of literature. It is unlike any piece of work that I've read before. It's eloquence and composition far surpasses any similar subject matter. His suffering and life experiences come off the pages and paints the experiences into the readers' memory never to be forgotten. Since reading his memoir, I've searched for his other articles and have not been disappointed. He faced his situation with unmatched courage and devotion that leaves me in awe and admiration of him.
Review of #WhenBreathBecomesAir by #PaulKalanithi #bookreviews
Click To Tweet
Conclusion
On Goodreads, I gave this book 5 out of five stars.
Pin it
More Book Reviews